Express Oil Change & Tire Engineers Franchising
Our History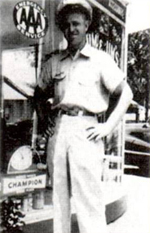 In the post-war 1940s, Jim Lunceford, a native of Berry, AL, and a decorated veteran of World War II, went to work for Standard Oil, the preeminent supplier of oil-based products at the time. Anxious to make a better life for his family, he left Standard in 1948 and started his own business, Jim & Jim's Service Station, in Homewood, AL.
Within a year, his partner sold out, but Lunceford kept the name Jim & Jim's. Jim's business grew in the years that followed as Birmingham prospered due to the iron ore industry and because automobile ownership flourished. From a single gas station to an entire block of comprehensive automobile service facilities, Jim sought better ways to help the growing number of automobile owners care for their vehicles.
In the late 1970s, Jim heard of a new west coast business that offered quick oil changes to busy motorists – an idea he saw as the most innovative step the automotive service industry had ever taken. On a trip to Memphis, TN, Jim saw a fast lube and decided that because of his automotive service experience, he would be able to do it better.
In 1979, Jim founded Express Oil Change & Service Center, opening the first location in Birmingham, AL. By 1985, Jim was operating five locations and had ventured into the world of franchising, as the first franchise location opened in 1983 in Huntsville, AL. Less than two decades later, the company was prominently across the state of Alabama with more than 50 locations.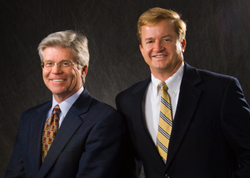 By 1996, franchise owners Ricky Brooks and Joe Watson were operating 14 locations. As the chain's largest franchisees, their operational proficiency, profitability and sales growth set the benchmark for corporate and franchised stores alike. Brooks and Watson saw great promise in the future of the chain, and purchased the company from Jim in 1996.
In 1998, Brooks and Watson purchased a 28-store chain out of Atlanta, GA – the Tune-Up Clinic. These stores were rebranded and accelerated the chain's growth into new markets, including Florida, Mississippi, Tennessee, Georgia, Texas, and others.
Express Oil Change & Tire Engineers currently operates 245 locations, and continues to lead the automotive service industry through excellence, innovation and growth.