Strong Return On Investment
We believe that the Return on Investment from our "Best in the Industry' business model that typically includes both the operating business and the real estate component can produce a very substantial Return on Investment, making this business opportunity attractive for both franchisee / operators as well as for investment oriented franchisees.The sales and operating cost information displayed above is as published in our FDD – Franchise Disclosure Document, and it represents historical store averages as described on the chart. It is not a projection or estimation for how any franchised store will perform, as store sales and costs are impacted by a variety of factors including the quality of the site, franchisee operations, competitive and market pressures and other factors.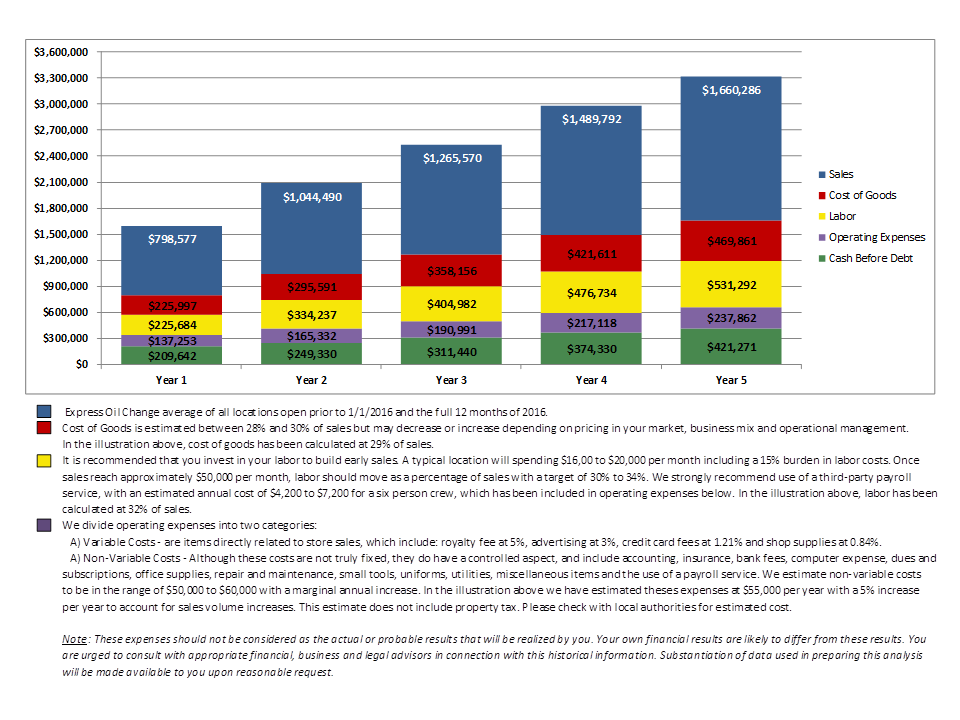 Franchisees should make their own sales and cost projections and consult informed professional advisors as necessary.