Tire Service
Express Oil Tire Services
Express Oil Change & Tire Engineers® offer a number of tire services and tire repairs with the same convenience of our other express services. And a certified technician can provide specialized advice and recommendations on the right tire for your driving needs.

Having your tires serviced regularly helps to maintain their longevity and to ensure your safety on the road. All of our Express Oil Change & Tire Engineers® have tire engineers who are qualified to rotate and balance your tires, and alignments are available at select locations.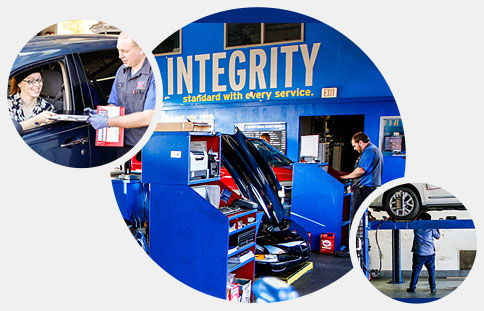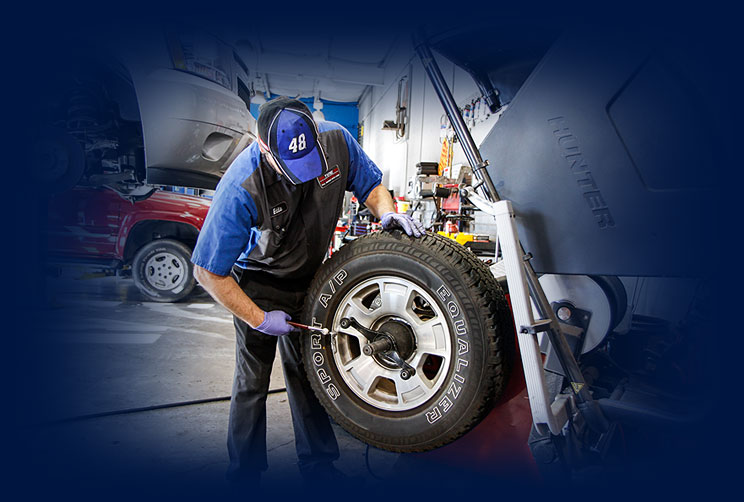 Tire Repair
Tire Repair At Express Oil Change & Tire Engineers®, we care about you and your family's safety, which is why we recommend that flat or damaged tires be repaired by qualified personnel. An improperly repaired tire may fail when driven at high speeds, causing loss of vehicle control.

Any puncture or injury to a tire will affect its performance, and proper tire repair is critical to your vehicle's operation. If you have any questions regarding your tires' condition, we'll be happy to inspect them for you. Almost any sharp object in the road can cause a flat tire. We can repair tire tread punctures up to ¼" in diameter.
Tire Sales
Our auto tire sales are another reason to let Express Oil Change & Tire Engineers® help with your tire needs. All of our stores have impressive deals on quality tires. Our large selection includes Michelin, BFGoodrich, Uniroyal, Bridgestone, Firestone, Fuzion, Mastercraft, Yokohama, Goodyear, Cooper, Hankook, Falken, Pirelli, Kumho and many more.

Remember, you need new tires if:


You can see three or more tread wear indicators around the tire
Cord or fabric is showing through the rubber
The tread or sidewall is cracked, cut, or snagged deep enough to show the cord or fabric
The tire has a bulge or split
The tire has a puncture, cut, or other damage that can't be repaired
Express Oil Change® & Tire Engineers - Our Vision

"We are the pre-eminent automotive maintenance provider, leading our industry through excellence, innovation, and growth."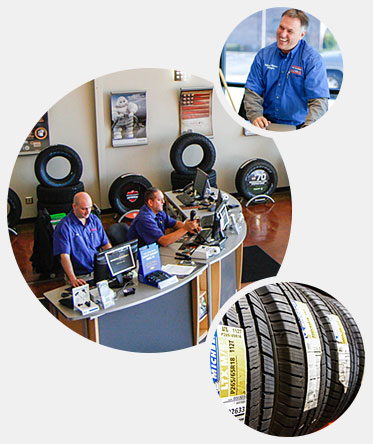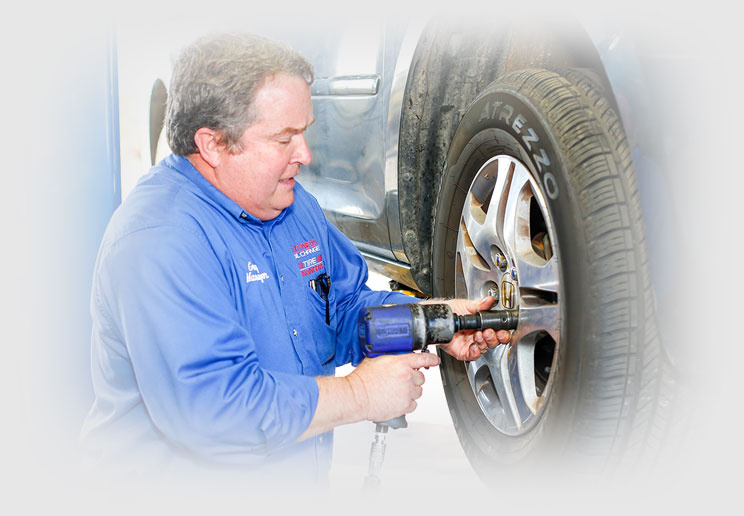 Tire Maintenance Tips
Use these tips to help increase the life of your tires and your vehicle.

Maintain proper tire inflation. Every month, tires lose up to 1 pound per square inch (psi), and cold weather can also decrease psi. The wear from low tires decreases their longevity. Keeping tires at the recommended level of inflation can help you get better gas mileage.

Regularly rotate your tires according to your manufacturer's specifications, which is every 6,000 miles or every other oil change. We can help you figure out what is best for you, and keep you on the recommended schedule.

Inspect your tires for bulges, cracks, and uneven wear. These may be indicators of larger problems with your vehicle, and finding them early can help us catch and repair them before too much damage is done.